VISIT US
The Villa-Lucía Museum has a tour that mixes traditional systems with state-of-the-art technologies and effects. A unique space that brings together the history and rituals related to the making of Rioja wine in a fully accessible and inclusive way.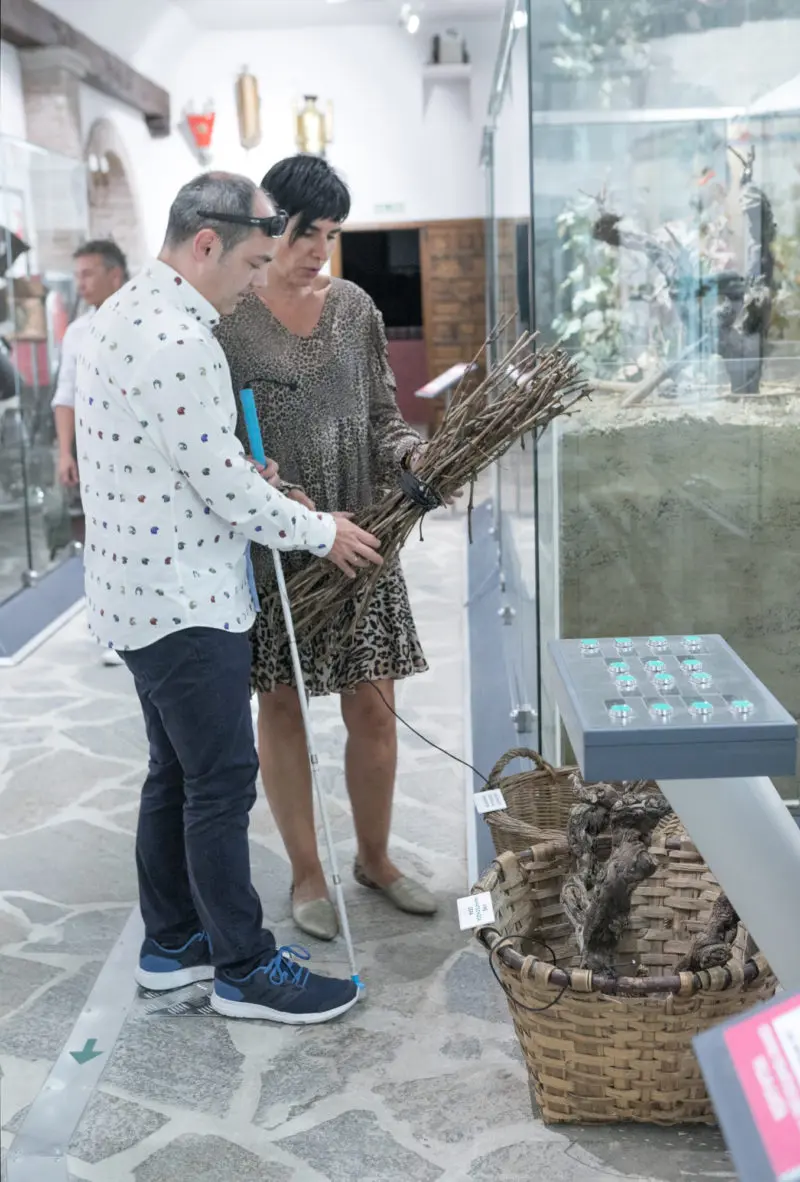 Everyone, regardless of their needs, will discover the secrets of Rioja wine through a fully inclusive tour of this centre.
From learning about the types of soil, the parts of the vine, where grapes originate, their varieties, how they grow, how they are harvested and used; to discovering and touching vines and shoots, harvesting tools and grafts, ancient weights and measurements used in winemaking, and even a table press.
Visitors will enter a fermentation tank, where they will experience and sense the aromas and sounds generated during this process. They will also experience the pumping over of the must-wine, a task that brings out the colour, improves the action of the yeast, and makes it possible to obtain top-quality wines. In addition, they will visit a typical calado (wine cellar), one of the medieval caves dug into the ground of Laguardia.
They will also discover the work of coopers, the types of wood, the staves, the utensils and the tools used to make quality barrels. They will enjoy a virtual tasting session for all audiences, where they will play at discovering the aromas related to wine, the colours, and where they will gain first-hand experience detecting the basic flavours on their tongues.
Furthermore, along the tour, they will be able to see the day-to-day operations of a winery and life in late 19th-century Rioja Alavesa thanks to a number of meticulous and accurate models. How a wineskin is made, how corks are made and where they come from are just some of the lessons visitors will learn.
In addition, they will learn about the many types of spigots that were formerly used in wineries, as well as varieties of bottles according to shapes and sizes, which are still used today. They will also see the typical niches where wine is placed to rest and a small cemetery where treasures from more than 50 years ago are kept.
The tour ends with a four dimension sensory experience, "In a Dreamland"; the first fully inclusive and universally and universally accessible 4D experience in Spanish worldwide.
VIRTUAL WINE TASTING SESSION (AROMA, FLAVOUR AND COLOUR)
Along the tour, there will also be a virtual tasting session for all audiences, where you will play at discovering the aromas related to wine, its colours, and where you will gain firsthand experience detecting the basic flavours on your tongue.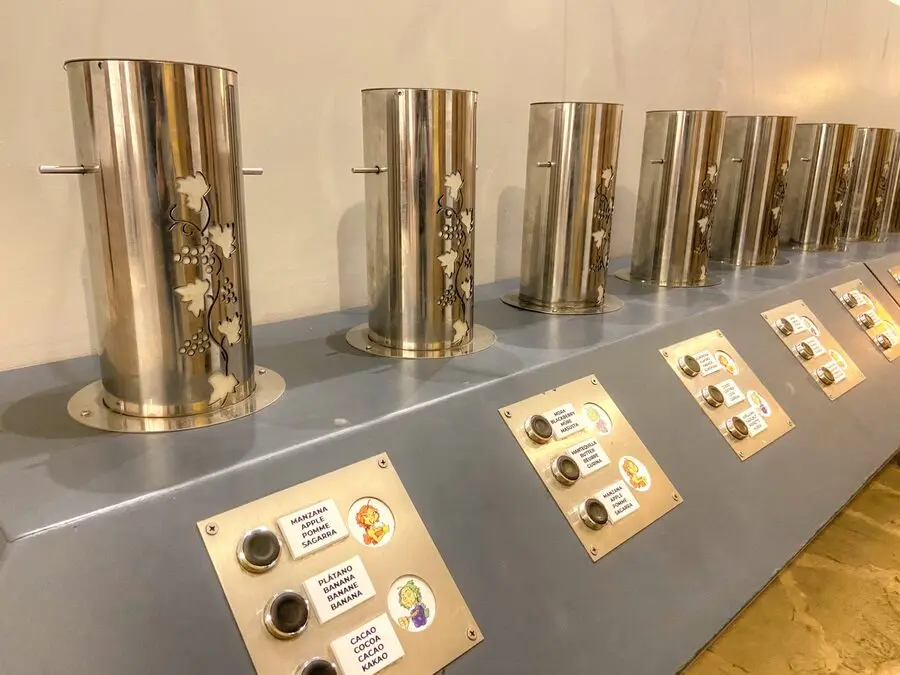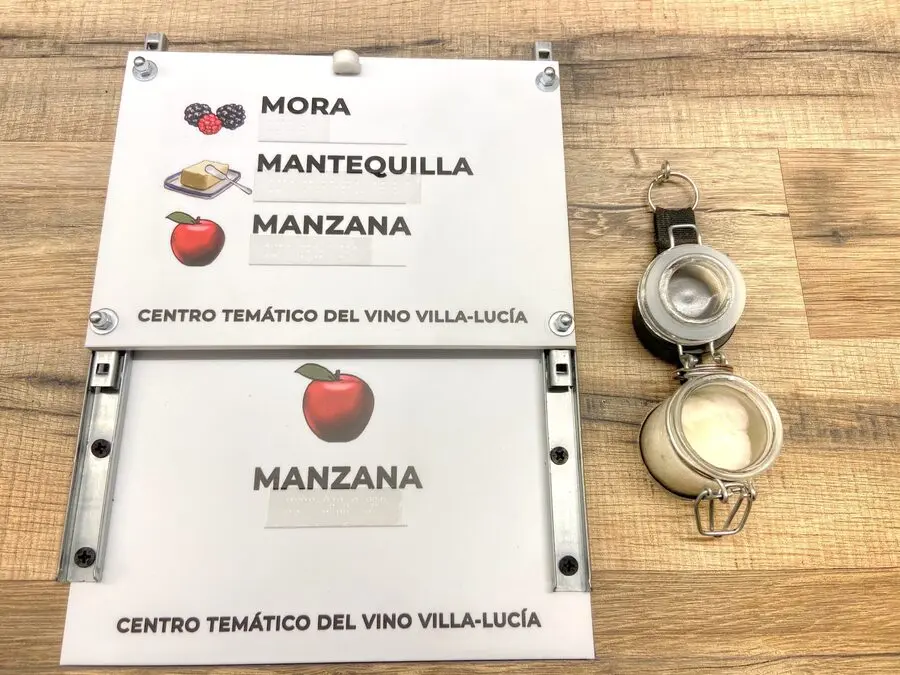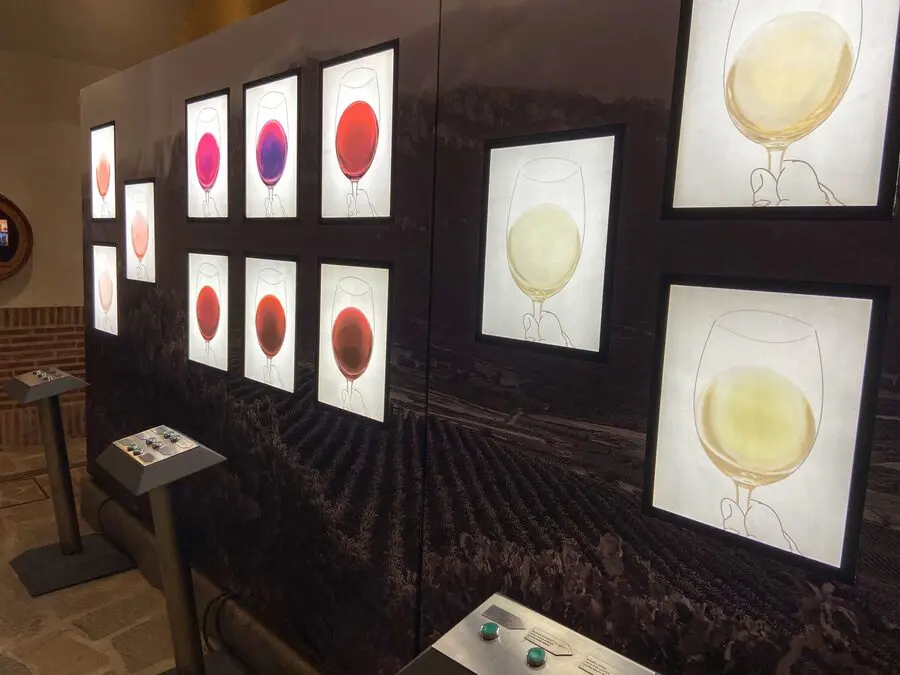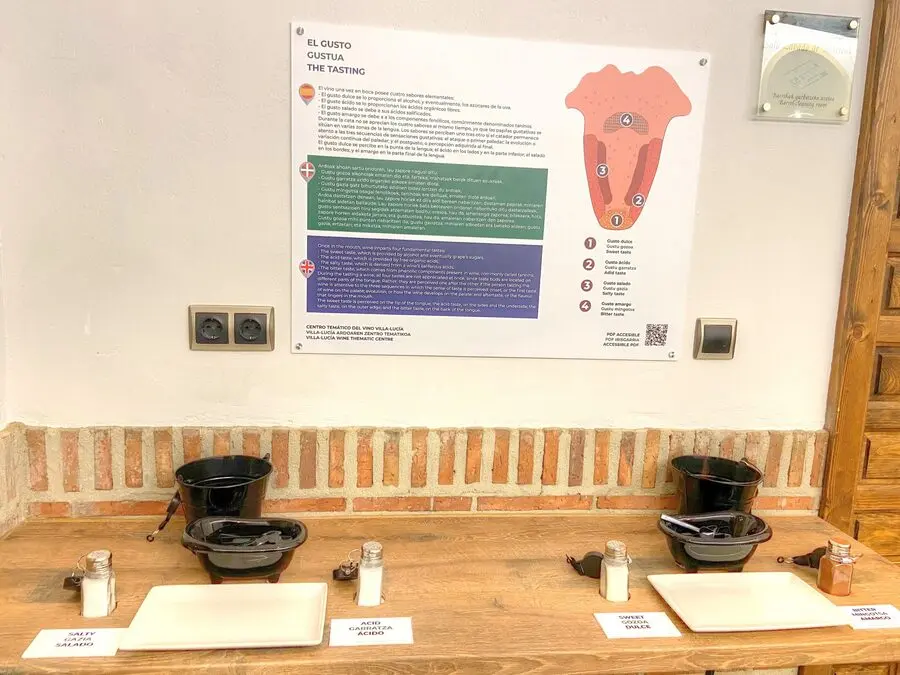 Along the tour, you will also find several tactile stations with real elements, materials and instruments that can be touched and that are labelled in Braille.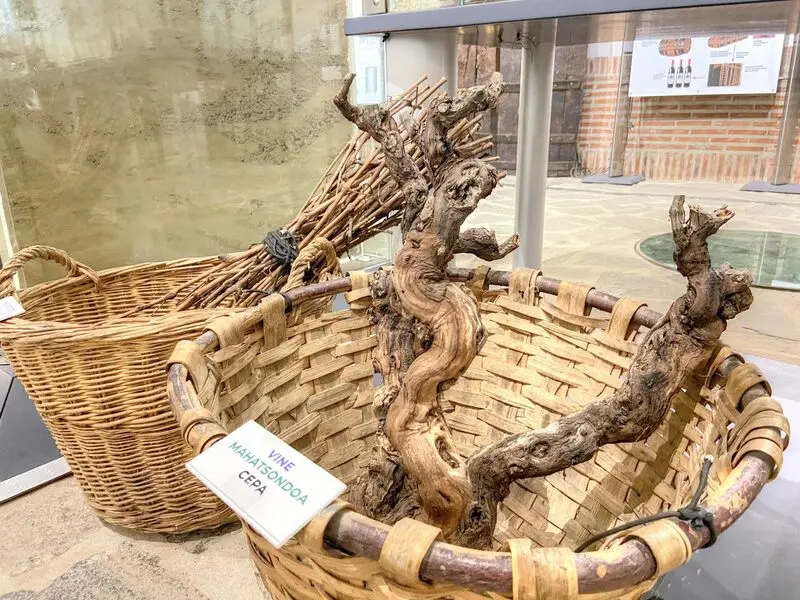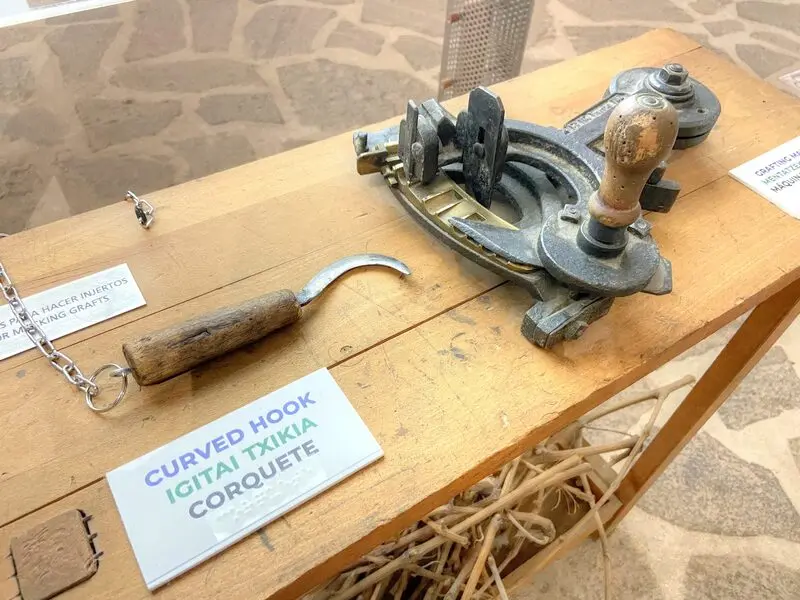 CORQUETE Y MAQUINA DE INJERTAR