A FULLY INCLUSIVE AND ACCESIBLE EXPERIENCE
To know wine is to love it and that is why the Villa-Lucía Museum is much more than a wine museum.. It is a place where you can feel, smell, see and taste wine with the 5 senses in a fun and fully inclusive and accessible way.
The "Villa-Lucía with the 5 Senses" experience is the result of researching new solutions. It is the result of the creative collaboration with people with disabilities and experts in universal design. For its design, we called on the experience of a consultancy firm that specialises in accessible tourism, Equalitas Vitae. For more than a year, they obtained firsthand knowledge of the space to adapt it to the requirements of travellers with disabilities, eliminating barriers, proposing solutions, and ensuring universal accessibility. We also counted on the collaboration of the Iddeas Foundation to train all Villa-Lucía staff so that they could adequately attend to all the needs of all visitors.
WHAT HAVE WE DONE TO BE ACCESSIBLE?
The creation of touch stations with real elements, materials and instruments that can be touched and that are labelled in Braille.
Inclusive sensory games have been designed that are mainly based on smell, taste, or touch, also labelled in Braille and with high-contrast text.
The renewal of all the panels, providing them with greater contrast and easy-to-read texts, to improve the experience of people with impaired eyesight. They also include QR codes labelled in Braille so that blind people can download the contents of all the panels in an accessible PDF format.
Several catalogues have been prepared that include all the exhibition's contents in Braille, for blind or deafblind people.
The removal of existing architectural barriers and the provision of wheelchairs for people who might need them.
In addition, people with impaired hearing will be able to take tours using an audio induction loop if they use hearing aids or cochlear implants. They can also take the tour using a sign language recording with a sign language interpreter and subtitles.
Fully inclusive 4D audio-visual film. Short film with subtitles, Spanish sign language interpreter and audio description. Available in Basque, English, French, German and Russian.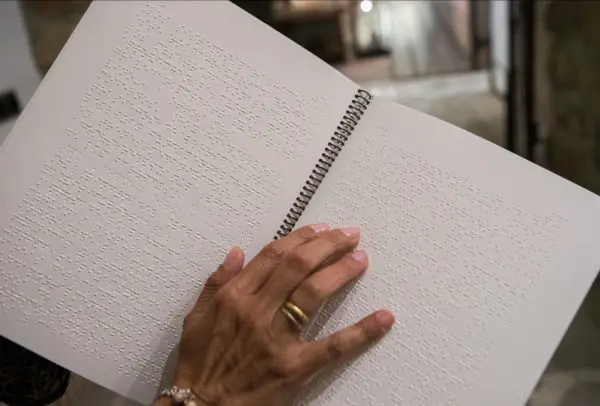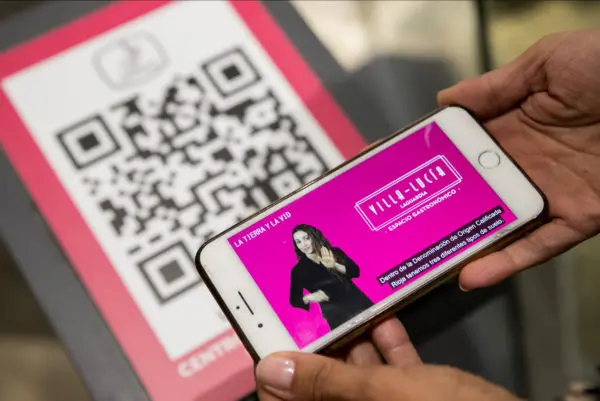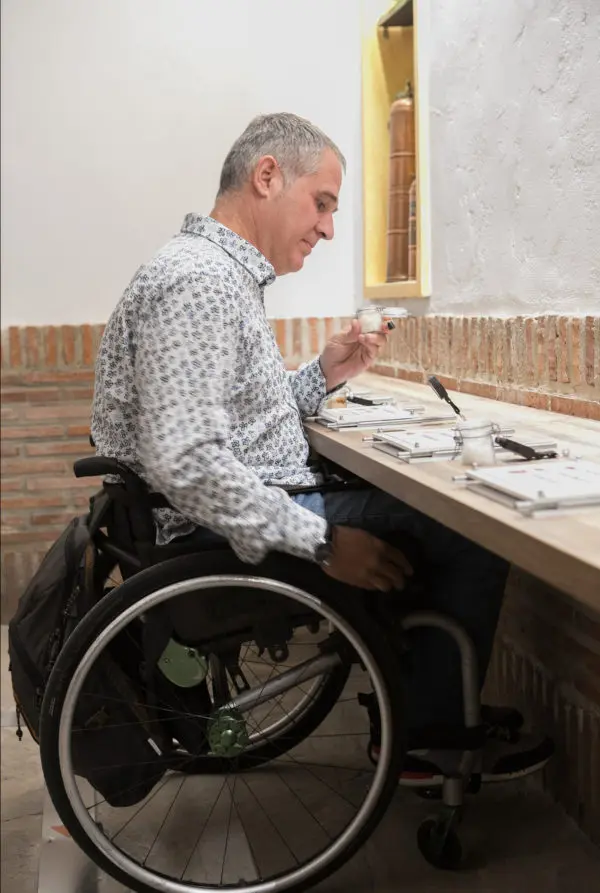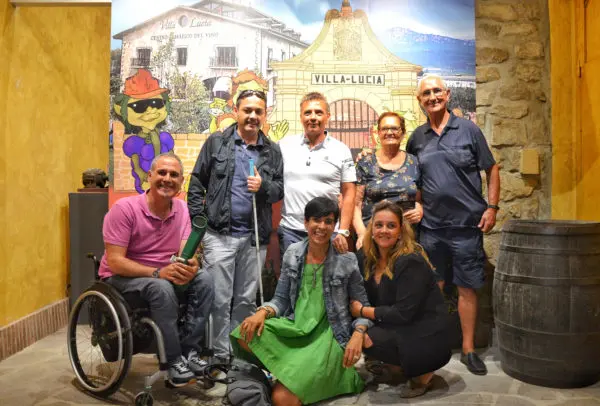 ACCESSIBILITY IN COMMUNAL AREAS
Parking facilities: Access to the facility must be by vehicle through an automatic door opened from inside Villa-Lucía. It features an information panel with a telephone number so that it can be conveniently accessed by means of a phone call. In addition, an indoor parking space has been reserved for people with reduced mobility, indicated by means of the IAS on the ground and on signposts.
Adapted toilets: A toilet has been specifically adapted and signposted on the ground floor for people with reduced mobility. A baby changing unit has also been installed.
Lift: There is a lift to all the floors of the building. It features a high relief and Braille button panel, high chromatic contrast and a Braille directory inside, as well as a floor indicator in high relief and Braille on the outside.
Grill/Restaurant: Villa-Lucía has auxiliary tables with over 75 cm of free space to add to conventional tables and make them all accessible to wheelchair users. In addition, there are ramps with a gradient of less than 10% to facilitate access to the outdoor terrace area.
The restaurant also has a "Menu for All" system, which includes an a la carte menu and menus with two QR codes in Braille. These QR codes provide access to a voice-over version in MP3 and an accessible PDF version that allows blind people to browse the menu on the display of their mobile devices. In addition, they can be easily read by people with impaired vision thanks to the straight, high-contrast font. The size of the font can also be increased as needed.
There is also a menu in Braille, specifically designed for blind or deafblind people.
Free WiFi: All museum panels have QR codes linked to PDF f iles that are accessible to the visually impaired. We have also designed a sign language recording (sign language video with subtitles) that can be viewed on mobile devices. To facilitate access to these technologies to all visitors, a free WiFi system has been installed throughout the museum.
Inclusive Photocall: A photocall has been designed to photograph visitors and portray them as Vinfos (female or male wine elves). The design has been made by the illustrator, artist and painter Mintxo Cemillán.